Sheltered: Part 1 of The Sinking Man Series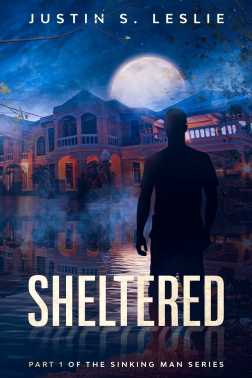 Part 1 of the Sinking Man Series
Published by J.S.L, J.S.L
Ben and his wife Sarah had a front row seat for the apocalypse. Unfortunately , they were from different sides of the country. Separated by a ravaging virus, the couple finds themselves struggling to reunite during a time that feels like the end of days.
While Ben sat in his secluded upscale riverside house, infected people ravaged the countryside. The Plan was simple. If either of them ever got separated, they would make their way home.
Reviews
★★★★★"Finally, a well thought out take on the Zombie genre!" A. Bennet
★★★★★"Gritty and needed." S. King
★★★★★"This is the type of Zombie story I wish they would make a show about!" T. Anderson
Fans of Keith C. Blackmore, Robert Kirkman, and Max Brooks, will want to read this series!
978-1-7331873-7-4